Getting Started
In just a few simple steps, we'll have your new payroll system up and running.
It's as easy as 1-2-3!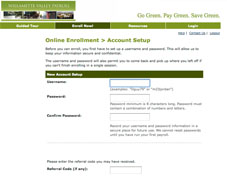 Compared to your current costs (including cost for labor), we can provide you with significant savings in your payroll processing. Please contact us for pricing information.
Step 1: Enrollment
Log in 24/7 from any computer or web-enabled phone.
Connection is encrypted and secure.
Process on your schedule, rather than working around ours.
Our user-friendly interface makes account navigation simple.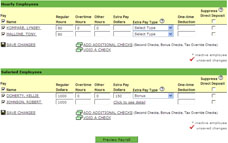 Step 2- Enter employee hours and additional earnings
You control data entry
No 3rd party data entry errors possible
Simple to add additional earnings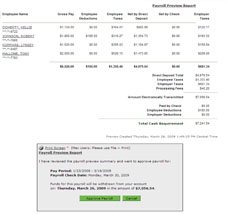 Step 3-Preview and Approve!
See gross to net breakdown for employees BEFORE approving
Correct any data entry errors BEFORE payroll is processed
Verify funds required to cover payroll BEFORE payroll is processed
Once you sign up, payroll is done!
Employees paid and given paystubs? DONE!
Federal, state and local taxes deposited and filed? DONE!
Reports provided? DONE!
New hires reported to state's central registry? DONE!
What to Expect once you sign up
Complete the enrollment agreement today!


You will receive a phone call within 24 hours from an Online Payroll Specialist to:

Complete the online enrollment
Lay the groundwork to run your first payroll with Willamette Valley Payroll



Please have the following information available for your enrollment call:

Company's legal information (Legal business name, federal and state tax account numbers)
Company's bank account information for payment of direct deposit and taxes
Information on earnings and deductions used by company
Employee information

Name, address, Social Security number, e-mail address
Bank account information for direct deposit (ABA Routing number + account number)
Pay rate
Information on deductions

Details on wages paid and taxes withheld for the calendar year to date



Once online enrollment is complete, an authorized company executive will be asked to review and sign the needed forms


Return the signed forms and the recent wage detail history to your New Account Specialist


Your account will be open by 12:00 PM 3 business days prior to your first check date.


Your New Account Specialist will schedule a time with you to review your account set up data and process your first payroll.
Just $49/Month!
Our payroll system includes:
Payroll Calculation
Tax Deposit & Filing
Quarterly/Annual Filings*
Direct Deposit**