Guided Tour
A Faster, Simpler Payroll Solution at a Fraction of the Cost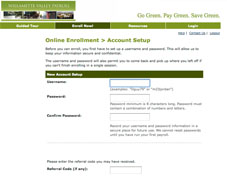 Managing your company's payroll has never been easier.
We offer a cost effective and secure solution to payroll management.
Save time and money by using our RunPayroll Service.
Compared to your current costs (including cost for labor) RunPayroll can save you 50% or more on payroll processing. Take our Guided Tour and learn how.
Just $49/Month!
Our payroll system includes:
Payroll Calculation
Tax Deposit & Filing
Quarterly/Annual Filings*
Direct Deposit**